A deposit of 20% or $300 minimum is required to confirm a reservation. Please check the calendar to determine what weeks are available and then request your dates via email. We will confirm availability on your dates and request the deposit. You can send a check made out to Erich S. Kranz to 408 Quarry Road, Salem, NY 12865 or click the button below to make a $300 deposit via Paypal: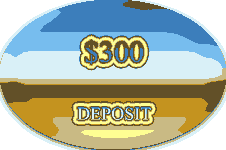 Your deposit is refundable until three weeks before your arrival date (less the Paypal charges of 3% on US cards, 6% on foreign cards). Your final payment is due three weeks before your arrival date. Please allow an extra two weeks if you are sending a check by mail. You can make your final payment via Paypal by clicking this button: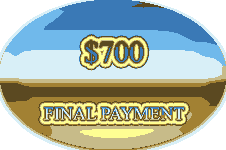 If time is short or you are a big spender, you can make a single total payment of $1000 via Paypal by clicking this button: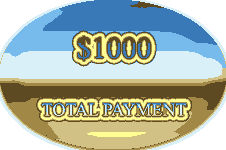 The $300 deposit is standard, but if you are not taking a week, you can make any payment required by going to the Paypal website and sending money to esk@sxm-info.com.
---
Check in and Check out times
---
Check in time is at 4 PM and check out is at 10 AM. Sapphire does have facilities for storing luggage and for changing/showering for early arrivals and later departures. We generally do not have back-to-back bookings and can offer early check-in and late check-out.
The front desk at Sapphire will be notified of your arrival and departure dates by email (copy to you). Sapphire usually confirms receipt of this email and if so, a copy of the receipt with a confirmation number will be forwarded to you. It would be helpful to take these emails with you. At check in, Sapphire will request a credit card imprint to cover damages, phone, and lost beach towel charges, and give you a key to the unit.
---
Cellphone
---
We are leaving a GSM cell phone and charger in safe in the unit. You will be given the combinations before your arrival. It is a pay as you go phone. In Simpson Bay, you can buy $10 and $20 Red cards at the Telem/TelCell office. Another approach is to go The Mailbox, also in Simpson Bay, and load minutes via their computer. Incoming calls are free. Local calls are about 30 cents per minute. Calls to the French side cost about 60 cents per minute as do calls to the US. Much cheaper than the house phone. Moreover, if someone tries to call you, they get you, as long as you have the phone. The number is 523 5767 or from the US 1 721 523 5767. I left a few dollars credit on the phone. If you use it and it gets below $5, just add another $10. Dial 512 to get a balance.
SXM is now part of the North American Number Plan Area (NANPA), so calling the US, is like calling in the US, just dial 1 and then the area code and number. Basically, you dial 1 and then the 10 digit number.
A note on French phones: Local phone numbers start with 0690 or 0590 and have three pairs of digits. It doesn't matter, but the 690 indicates a cell phone and the 590 is a land line. If you had a French phone you would dial the initial 0 on the 0590 or 0690. You will have a Dutch phone and will have to make an overseas call (honest). Dial 00 for overseas as above, then 590 (the country code for France) then drop the initial 0 from 0590 or 0690 and dial the remaining nine digits.
The phone is very nice to have if you are driving at night. You can call the rental car company if there is any problem.
The phone is not on the charger. Please do not put it back on the charger when you leave. It needs to discharge and be recharged or else the battery dies. When you arrive, put it on the charger. It turns on and off by pressing the button with the red headset on the upper right.
---
Flat tires/Umbrellas/Rental Car
---
I have left a can of fix a flat, some water, rags, some washer fluid, and a roll of paper towels in a box in the guest closet. Keep it in your car. If you use something (especially the fix a flat, please replace it for the next visitors. Please remember to leave it in the closet when you leave. There are two chairs, two noodles, two coolers, several umbrellas, and a folding beach table in the closet also. There are fake ice packs in the freezer.
---
Wireless Internet
---
Sapphire now has wireless internet. Sometimes it works in the room, sometimes not. The lobby generally has a good signal. Pay for it at front desk: $5 per hour, $9 per day, $45 per week, and $70 per month.
---
Circuit breakers
---
The main panel is in the entry way, but there are several circuits on standby power that are wired separately. The breaker box that controls them is in the second closet in the stairwell on the other side of the elevators. I've had to reset once in a while. The receptacle in the bathroom is a GFI (I believe that stands for Generally Faulty Instrument). You may have to push the reset button at times - in the dark, of course, as the bathroom lights are downstream of the receptacle.
---
Spare batteries and light bulbs
---
These are in the small drawers in the bookshelf. The clickers may need them and the safe requires four double A batteries. If the safe beeps, they are getting low. Replace them before they die or your passports, etc can only be retrieved by a few people at Sapphire. It's slow at times, but it's better than everyone having a key to your safe. The best thing is to replace the batteries as soon as you hear the safe beep.
---
Books
---
There are over 100 books in the unit. Read away. If you haven't finished one at the end of your stay, take it with you. It would be nice if you left a replacement, but hardly necessary. There are more downstairs in the grocery store's free library.
---
Hot Tub
---
Sapphire advertises that they have Jacuzzis on all balconies facing the ocean. They do not. Jacuzzi is a registered trade name and the spa on our balcony is not a Jacuzzi. Moreover, Sapphire pumps warmish water to all units in building two. The water flows back to their filtration system where it is cleaned and warmed a bit. The flow is nothing like a Jacuzzi and there is no control of the temperature.
---
Pricing
---
We tell you the total price, but in truth it is made up of several components. If you care, it consists of the following charges:
Maid service $95
Electricity $15
Coupons $300

---